Harrowing Moment Knife-Wielding Man Repeatedly Tries To Stab Police Officer
10 April 2018, 15:07 | Updated: 10 April 2018, 15:11
Warning: This video contains disturbing content.
Harrowing bodycam footage has been released of the moment a man carrying two knives repeatedly tried to stab a police officer who was trying to detain him.
Tony Buttigieg was sentenced to four years after he repeatedly tried to stab Gwent Police constable Rhydian Jones following a tense stand off.
The 34-year-old could be seen holding two long blades as police arrived at a residential hallway in the Caerleon area on 2nd October 2017.
Officers attempted to negotiate with Buttigieg, understood to be under the influence, through a glass door, but he continued to wave the knives around and make threats.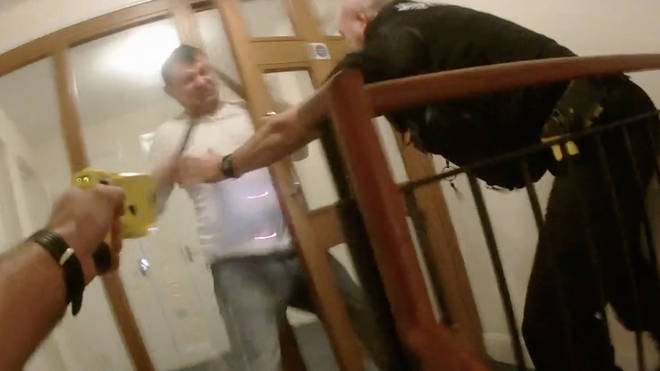 He then tried to gain entry to another flat before turning the knife on himself by pushing it into his stomach.
At this point officers took action, opening the door and firing a Taser at Buttigieg in a bid to contain him.
But, the stun gun had no effect and Buttigieg began to lash out, attempting to stab PC Jones at least three times.
The chilling footage shows the massive struggle which followed there after, before officers eventually managed to detain him.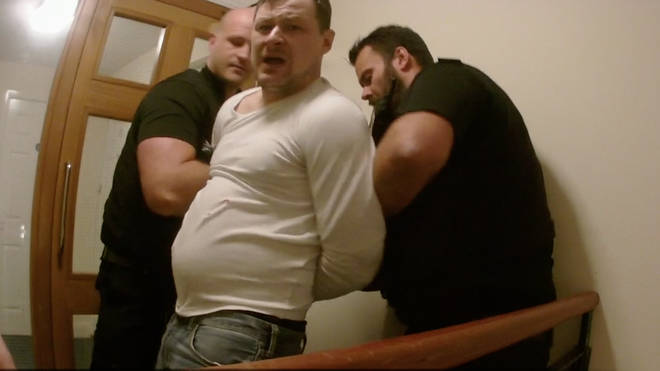 On 10th October 2017, Buttigieg was charged and later remanded for the attempted murder PC 188 Rhydian Jones, he pleaded guilty to the charge of attempted grievous bodily harm on 19th February 2018.
Leading the investigation, Det Ch Insp Nick Wilkie said: "Luckily, the outcome wasn't fatal but nonetheless it was traumatic for all those involved.
"Tony Buttigieg acted with blatant disregard for both the public and attending officers which is totally unacceptable.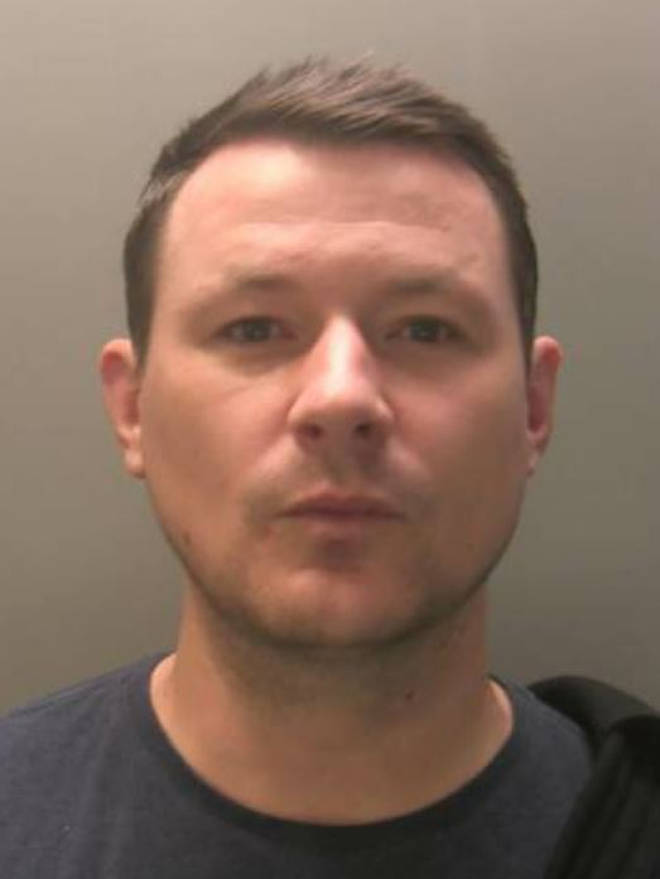 "The body worn video footage is particularly harrowing to watch and reminds us of the risks officers face every day, when officers are simply carrying out their duty.
"Our officers showed exceptional professionalism and bravery when confronted by an intoxicated, agitated man in possession of two large knives, taking decisive action and courageously protecting the public from possible harm."
On Monday 19th March 2018, PC Rhydian Jones, PC Gareth Marsh and PC Ashley Cotton received a Chief Constable's Commendation for their bravery when responding to this incident.