Man Is Swallowed By Underground Escalator… And Miraculously Survives
27 March 2018, 13:11
A man fell inside an escalator at an underground station after a huge hole unexpectedly opened up beneath his feet.
Terrifying CCTV has emerged of the incident which saw the man swallowed up just seconds after stepping onto the moving staircase.
He can be seen desperately trying to hold onto the hand rail as the escalator malfunctions - but eventually he plummets into a dark hole.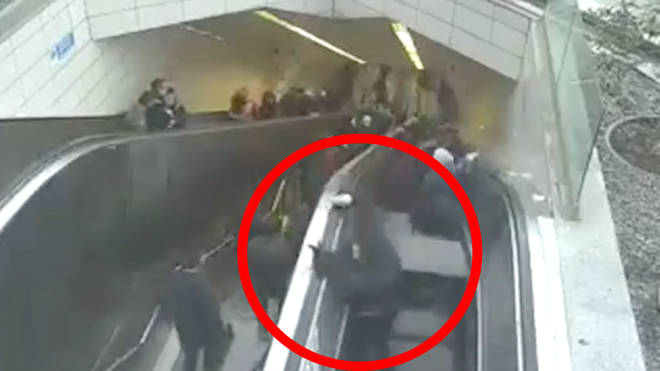 The footage was filmed during rush hour at the Ayazaga Metro station in Istanbul, Turkey, on February 27.
The victim, named locally as Mehmet Ali Erik, was reportedly stuck for an hour inside the machinery.
After being rescued by firefighters, he was taken to hospital and miraculously only suffered minor injuries.
Istanbul Metropolitan Municipality is understood to have put up a warning sign near the broken escalator before the incident.
But, their efforts were in vain as it did not stop commuters using it.