Moment Traffic Warden Tickets Ambulance As Paramedics Stop For Water
25 July 2018, 13:06
Astonishing mobile phone footage shows the moment a traffic warden ticketed an ambulance as paramedics stopped to grab a bottle of water.
The parking attendant heard cries of "shame on you" as he refused to back down, despite pleas from the emergency workers.
It unfolded after the emergency vehicle was parked on double lines outside a Tesco Express in Cheshire on Tuesday.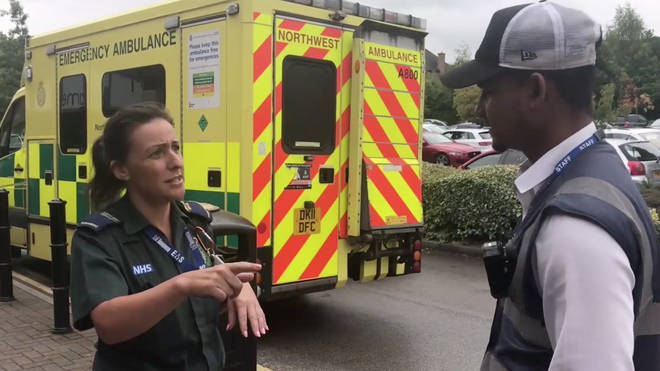 One of the paramedics explained the ambulance would not fit in a normal parking bay, and was only going to be briefly stopping there.
"I've been on since quarter-to-seven this morning. I've had nothing to drink and nothing to eat, and now I'd like to go to Tesco to get some water."" she adds.
The warden answers: "I understand, that's fine, you can do that, but you can't be parking on a double yellow line, can you?"
Angry bystanders tried to intervene, with Ian French deciding to film the incident on his phone.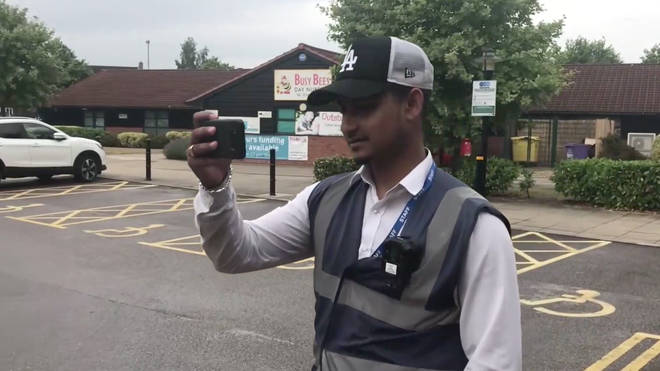 Speaking after the event, the 47-year-old said: "I felt so strongly about the unfairness of what was happening that I started filming on my iPhone, hoping to bring attention to what was happening to the hardworking paramedics.
"I believe they were just collecting some food and water eight hours into their shift."
The North West Ambulance Service has been approached for a comment.