Prince Harry Proposed To Meghan Markle While "Cooking Chicken"
27 November 2017, 18:00 | Updated: 27 November 2017, 18:59
Prince Harry has revealed he proposed to fiancée Meghan Markle while the pair "roasted a chicken" at their home at Kensington Palace.
In the couple's first broadcast interview, the fifth in line to throne said he asked the US actress to marry him while they were alone a "few weeks ago".
Ms Markle described the proposal as an "amazing surprise" and "very romantic".
The engagement was publicly announced today (Monday) with the wedding set to be held in spring 2018.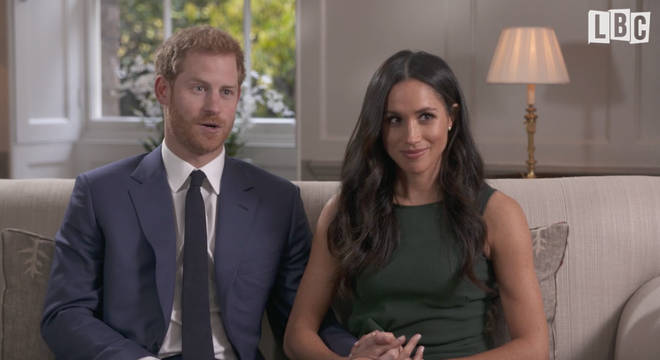 - Prince Harry And Meghan Markle's Photocall: Engagement Ring Is Revealed
Ms Markle is best known for her starring role in the US series Suits - although Prince Harry admitted he'd never watched the drama.
During the wide-ranging interview, the Prince of Wales told of how the couple were introduced by a mutual friend while on a blind date.
And speaking of the moment he proposed, he said: "It happened a few weeks ago, earlier this month here at our cottage, so it was a standard, typical night for us."
Ms Markle added: "It was a cosy night, we were roasting chicken and it was just an amazing surprise, it was so sweet, natural and very romantic - he got on one knee."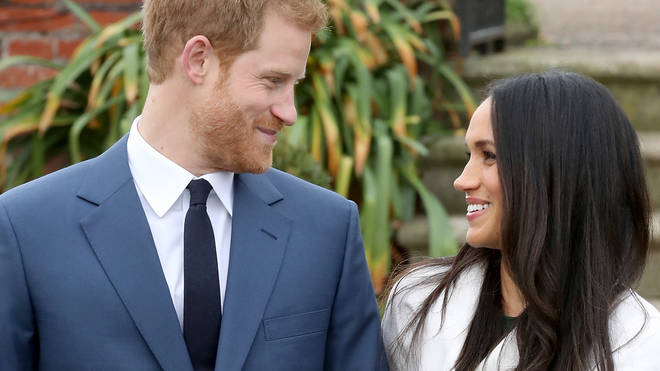 Asked whether it was an instant yes, she continued: "I could barely let [Prince Harry] finish proposing, I was like 'can I say yes?'"
"She didn't even let me finish," Prince Harry said.
"It was a really nice moment, it was just the two of us and I think managed to catch - catch her by surprise as well."
Watch the full interview below: