Raging Woman Poos On Floor Of Coffee Shop Then Throws It At Worker
18 May 2018, 15:05 | Updated: 18 May 2018, 15:10
Warning: This video contains distressing footage.
A woman has been caught on CCTV defecating on the floor of a coffee shop before throwing her faeces at a staff member.
Disgusting footage emerged of the incident in Langley, British Columbia, Canada, where the woman had a blazing row with a staff member prior to squatting on the floor.
The Canadian woman, who is known to police in the area, can then be seen throwing her faeces before grabbing a napkin to clean herself up.
It's understood she'd been refused entry to use the shop's toilet.
The employee called the police who briefly detained the woman and issued her a court date, CBC reported.
The shop, Tim Hortons, has since issued a statement to Global News saying they are deeply concerned by the video and offered some explanation to why it occurred.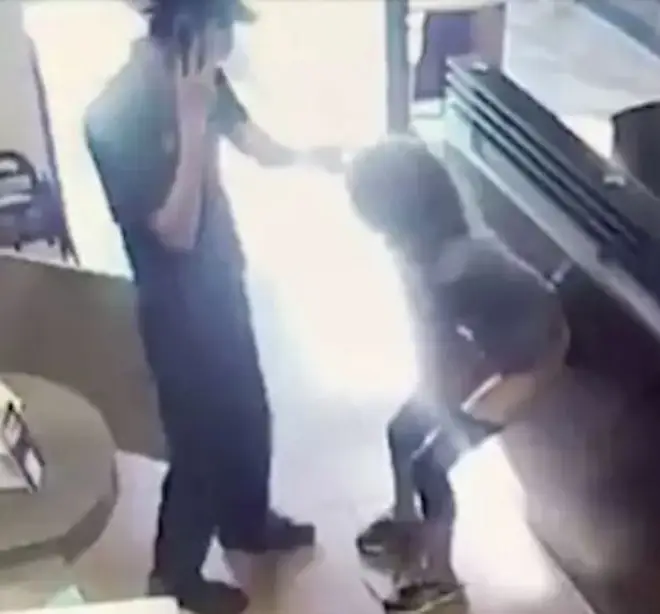 "We are deeply concerned by this video as the safety of our team members and guests is always a top priority for us," the statement said.
"Our current understanding is that the team member used their discretion in this case and denied access to this guest based on past behaviour and out of concern for the immediate safety of team members and guests in the restaurant," Tim Hortons added.
The popular Canadian chain said the safety of staff and customers is a top priority and they are working with the franchise owner to continue to look into the incident.