This Is Why Taking Luggage On To An Escalator Is Never A Good Idea
1 August 2017, 16:11 | Updated: 1 August 2017, 17:32
Network Rail has released CCTV which proves why you should never take heavy luggage on to an escalator.
Chances are you've been held up on your commute to or from the office by somebody pulling a massive bag on to the moving staircase.
But, as the video at the top of this page shows, it's actually more dangerous than it is inconvenient.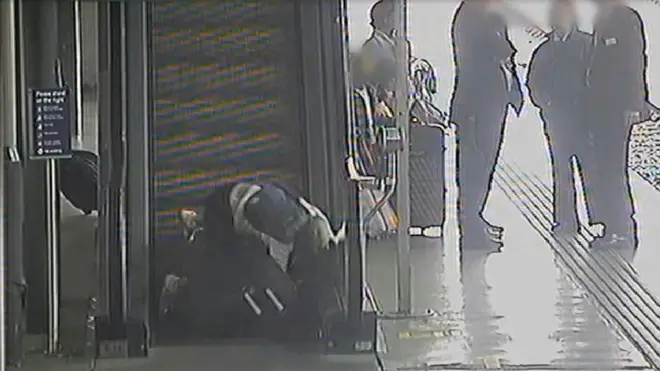 The shocking footage was captured at Leeds stations and shows a number of travellers with luggage falling down escalators and injuring themselves.
It's been put out by Network Rail to urge holidaymakers not to struggle with heavy bags as the British getaway begins.
In total there were 28 incidents inside the West Yorkshire railway station last year - 12 of which required first aid.
Watch the video above as a reminder why it's never a good idea.