Thug Repeatedly Stamps On Man During Brutal Town Centre Brawl
5 October 2017, 14:25
A savage brawl which saw a stricken man repeatedly stamped on has been captured on CCTV.
The grim beating took place outside a McDonald's in Huddersfield town centre as a night of drinking drew to a close.
The shocking footage shows the unnamed victim being repeatedly punched before falling to the floor.
He is then stamped on a number of times during the horrific ordeal which lasted over one minute.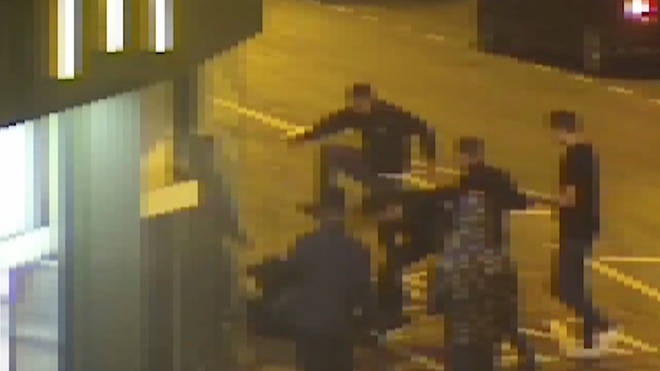 Several males were involved in the fight, which broke out in front of revellers just after 4am on May 7 2017.
One those involved was Troy Augustine, 19, who pleaded guilty to affray.
Augustine was seen stamping on the victim twice before being dragged away.
Miraculously, as police arrive, the victim gets to his feet and staggers into a crowd of people.
Augustine, from Crosland Moor, pleaded guilty to affray and was handed a 12-week curfew between the hours of 8pm and 7am at Kirklees Magistrates' Court last week.
He must go to a youth attendance centre for 20 hours where he will work on addressing his offending behaviour.
Augustine will also have to pay £85 costs and £115 victim surcharge.