US TV Host Breaks Down Live On-Air While Describing Child Migrant Shelters
20 June 2018, 13:57
A US TV host broke down in tears live on air as she reported on babies and young children being separated from their parents at the Mexican border.
MSNBC anchor Rachel Maddow choked up and was unable to continue as she attempted to report on infants being taken from their parents and sent to so-called "tender age" shelters in South Texas.
"Trump administration officials have been sending babies and other young children," she said as she tried to hold back the tears.
She described how lawyers and medical providers who had visited the sites had seen "play rooms of crying preschool-age children in crisis".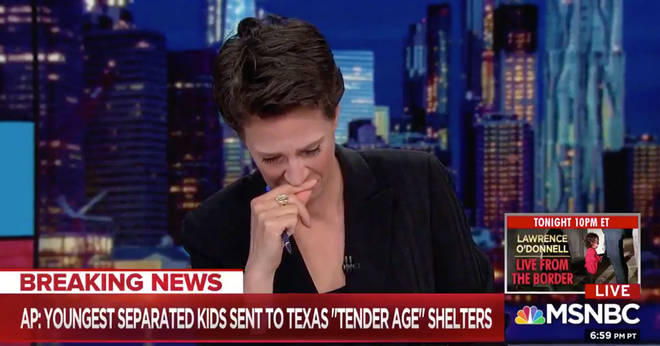 But, after a number of attempts, the presenter resigned herself to the fact she was unable to continue.
"I think I'm going to have to hand this off, sorry," she said before the camera cut to another reporter.
In a series of tweets Maddow has since apologised.
She wrote: "Ugh, I'm sorry. If nothing else, it is my job to actually be able to speak while I'm on TV."