Woman Hit In Face After Calling Out Harasser In Shocking Video
31 July 2018, 13:05 | Updated: 31 July 2018, 16:03
A video of a young woman being harassed and hit in the face by a man has gone viral after she shared it online.
Brave Marie Laguerre posted the shocking video after being assaulted in a busy Paris street last week.
It's now been viewed over three million times and she has won widespread support for speaking out.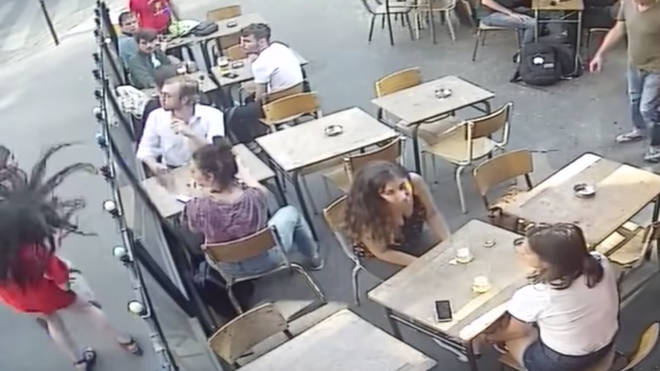 Writing afterwards, Ms Laguerre, 22, said: "Last night, as I was coming back home in Paris, I walked past a man who sexually/verbally harassed me.
"He wasn't the first one and I can't accept being humiliated like that, so I replied 'shut up'.
"He then threw an ashtray at me, before rushing back to punch me, in the middle of the street, in front of dozens of people.
"This is an unacceptable behaviour. It happens everyday, everywhere and I don't know a single woman who doesn't have a similar story.
"I am sick of feeling unsafe waking in the street. Things need to change, and they need to change now."
The man, who has not been identified, is currently being sought by French police.