Ten Videos That Made You Laugh Hysterically In 2017
22 December 2017, 11:43 | Updated: 22 December 2017, 14:57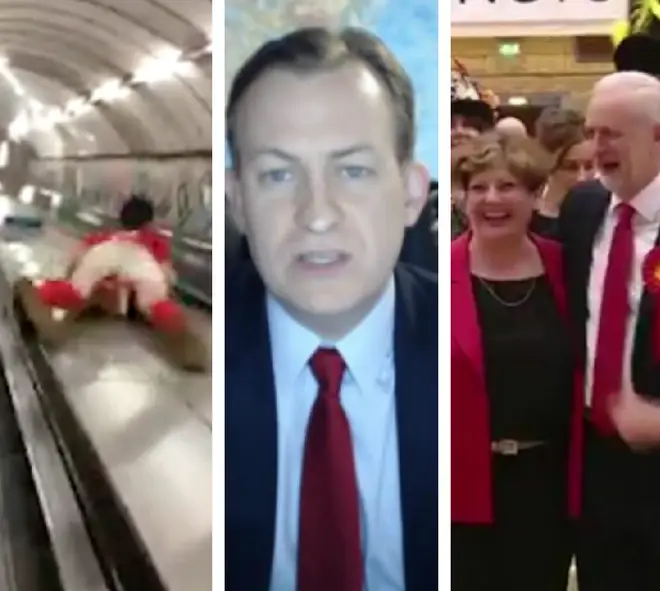 2017 has produced some of the best viral videos to date, here are the top 10 that had you in stitches.
1. Children Interrupt BBC News Interview
Who could forget when Professor Robert Kelly was interrupted by his children while being interviewed live on BBC News about South Korea.
2. Jeremy Corbyn's High Five Fail
After defying the odds at the snap general election, Jeremy Corbyn's celebration with the shadow foreign secretary Emily Thornberry didn't quite go to plan.
3. Irish Family Try To Catch Bat In Their Kitchen
An Irish family trying (and failing) to catch a bat trapped in their house had many people in hysterics.
4. The Public's Hilarious Names For Two New Gritters
Doncaster Council threw open the naming of its two new gritters to the public, and the response was brilliant.
5. BBC World News Opening Goes Hilariously Wrong
Never work with children, animals or... cameras it would appear.
6. Boffin Explains Space Discovery To Nick
A lot of you loved this hilarious clip from The Nick Ferrari Breakfast Show.
7. Video Of Police Officer Falling Over In Snow Goes Viral
A police officer became an unlikely star after dash-cam caught him slipping over in the snow.
8. Reveller Finds Out Why You Shouldn't Slide Down A Tube Escalator
This darts fan definitely found out the hard way why you should never slide down a Tube escalator.
9. The Moment The Letter "F" Fell Off During PM's Speech
Not only did Theresa May have to deal with a cough and an intruder during her party conference speech, the backdrop fell apart too.
10 - Brenda From Bristol's Reaction To The Snap Election
Who could forget Brenda from Bristol. Her reaction to the news of a snap general election went viral.