Global's Make Some Noise: A Huge THANK YOU
5 October 2017, 15:15 | Updated: 9 October 2017, 08:05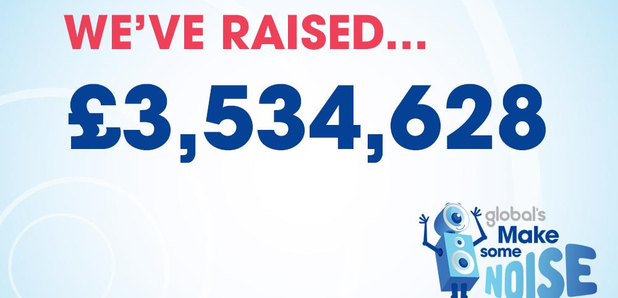 On Friday, LBC teamed up with our sister stations across the Global family for GLOBAL'S MAKE SOME NOISE DAY, to raise money and give a voice to small projects that don't get heard.
Following your amazing generosity, we raised a HUGE £3,534,628. Thank you so much to everyone who donated.
If you haven't donated to our wonderful causes, you still can. Don't put it off until later. Click the banner below and donate.

This is just one of the brilliant charities that we are helping with Global's Make Some Noise.
Find out more about the projects that we are supporting
There are lots of ways you can get involved.