Full Disclosure With James O'Brien Live On Stage: Buy Tickets
4 October 2019, 09:36 | Updated: 11 February 2020, 13:49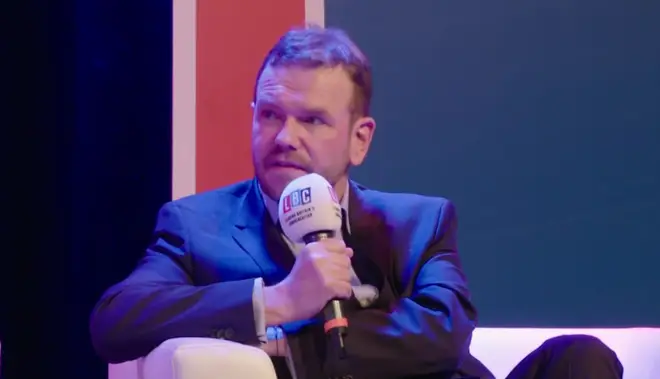 James O'Brien is recording his podcast live on stage for the first time to raise money for LBC's charity Global's Make Some Noise.
The award-winning LBC Presenter will be at the Leicester Square Theatre on Monday 17th February 2020 for Full Disclosure Live with a special guest.
James's guest is someone he first spoke to as a caller to his show. Lili Pohlmann phoned in on the 75th anniversary of the liberation of Auschwitz to tell her remarkable story, a call which listeners labelled the greatest ever and left James in tears. He wanted to hear her full story, so he invited Lili to be his special guest for his live show at the Leicester Square Theatre.
Full Disclosure with James O'Brien is LBC's chart-topping podcast in which he sits down with a major name in the world of politics, showbiz or culture who rarely gives interviews.
And after the recording, there will even be a chance to put your questions to him.
There's also a chance to purchase Meet And Greet tickets, where you can meet the man himself, get him to sign your copy of his book and have a picture together after the show.
All proceeds will go to Global's Make Some Noise.