Nicky Morgan Says Vote Leave Spending Allegations Are "Very Concerning"
25 March 2018, 08:25
The pro-EU Conservative MP told Andrew Castle the allegations that Vote Leave cheated in the EU referendum was "very concerning."
The official Brexit campaign has been accused of "cheating" by a whistleblower, who said the campaign breached spending limits.
The allegations evolve around Vote Leave's connection to the BeLeave campaign, which it partly funded.
Shahmir Sanni, who worked with Vote Leave, claims the group used the other campaign to get around spending limits.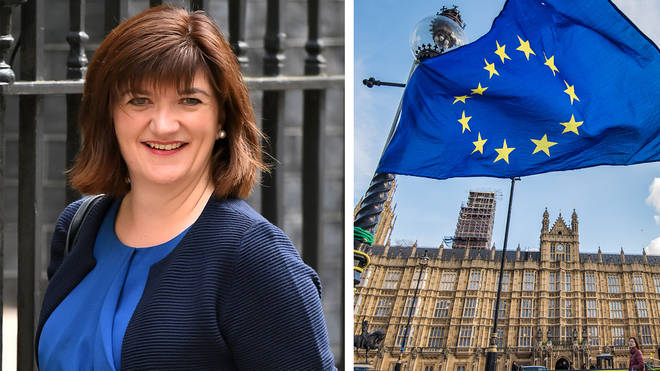 Nicky Morgan told Andrew Castle the allegations are "very concerning."
She said: "Democracy is a very important and very precious thing.
"If people start thinking they can go around undermining the law on it, then I think that's actually a really bad step for our democracy.
Borris Johnson dismissed the allegations as "utterly ludicrous".
In a tweet, he said: "Vote Leave won fair and square - and legally."