"No Deal Just Got A Massive Step Closer": Analysis Of Theresa May's Speech
21 September 2018, 14:31 | Updated: 21 September 2018, 17:38
LBC's Political Editor Theo Usherwood said the prospect of a no-deal Brexit just got much closer following Theresa May's Downing Street statement.
The Prime Minister Theresa May said the UK and EU are "at an impasse" over customs arrangements and the issues around the Northern Ireland border.
Summing up the speech, Theo said: "No deal just moved a massive step closer following that statement.
"The Prime Minister was punchy and went beyond what many of us were expecting her to do there, telling the European Union that it was unacceptable to reject her Chequers plan without putting a concrete offer back to Britain and saying it was now their turn.
"She said the negotiations had reached an impasse.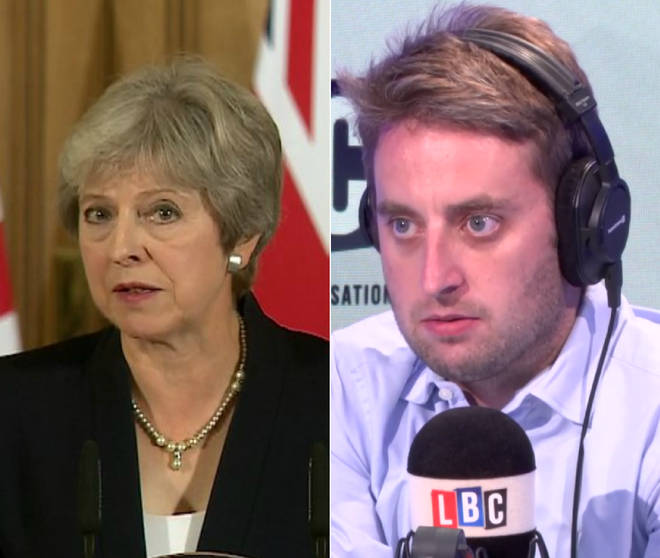 "She said she expected that because she had always treated the EU respectfully during the negotiations, to be treated the same."
Mrs May did clarify one key aspect: "She stated the 3million EU citizens already living in the EU will have their rights protected.
"That's an important statement. Before, the criticism the Prime Minister received, especially from leavers is she wasn't putting in place significant plans to deal with a no-deal Brexit."