Right And Fair To Give State Students An Easier Ride Into University, Says Vice-Chancellor
19 August 2018, 17:17 | Updated: 19 August 2018, 17:23
A university Vice-Chancellor says that the "obsession with Oxford and Cambridge" as the top universities should end.
Sir Anthony Seldon said that while some state schools are "as good as" independent schools, the independents "come disproportionately at the top."
He said: "I do think it's right and fair that those who go to state schools, particularly schools a little less used to teaching people at very high levels, do have an easier ride into university.
"But I also think that they have less great expectation on them, and that's right and just."
"It's recognises the reality that it's not a level playing field out there in schools, and to get 3 A grades from one school might be the equivalent to getting 3 C grades from another.
"So I think there should be recognition for that, but I also think we need to stop the obsession with Oxford and Cambridge as the only top universities."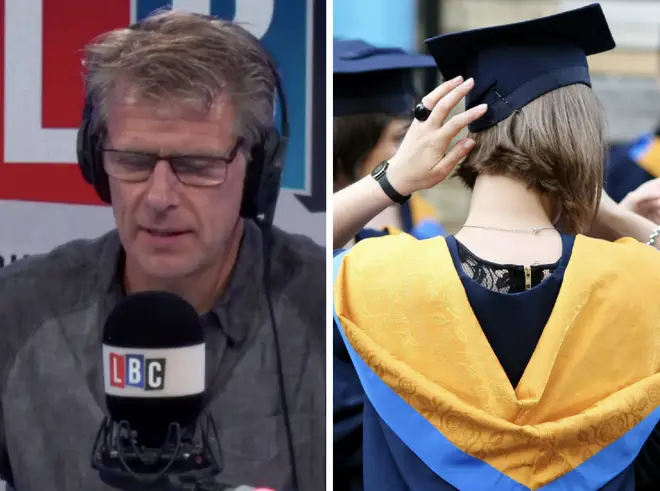 The Vice-Chancellor's comments come as Cambridge University is considering to offer free degrees for poorer students.
The idea of 'debt-free' studentships follow criticism about the university's lack of diversity amongst students.
Minutes obtained through a Freedom of Information request revealed that the university is looking to provide financial support to students who would have otherwise received the government's maintenance loan.