People Must Be Kept Anonymous Until Found Guilty, Insists Andrew
3 September 2017, 09:22 | Updated: 4 September 2017, 10:12
Andrew Castle says that people arrested should not be named until they are found guilty.
The Metropolitan Police Service has paid compensation to retired field marshal Lord Bramall and the family of the late Lord Brittan over false accusations of child sex abuse.
The Met has not revealed the amount paid but it is reported to be £100,000. Both men were accused by a man known as "Nick", who is being investigated for perverting the course of justice.
Andrew said it simply isn't fair that someone can have their reputation trashed so quickly for no reason.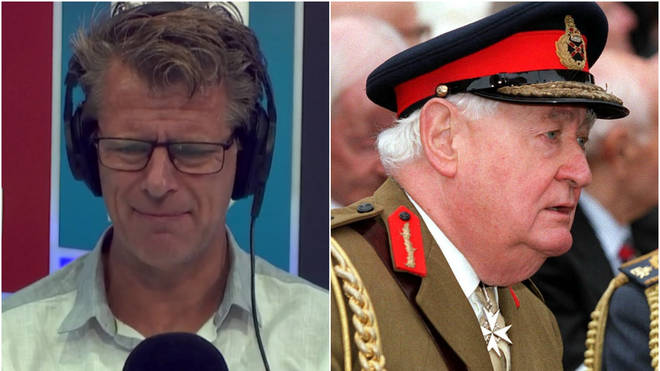 Andrew said: "Lord Bramall - a Normandy veteran, retired from the House of Lords in 2013. He was accused of these offences in t2014. He's a former head of the Army, a distinguished military man. His wife died before his name could be cleared. You will know Lord Brittan, a former Conservative Home Secretary. Allegations he raped a nineteen-year-old woman- all absolutely false.
"The credibility of this bloke Nick absolutely shot to pieces and as I say, now he's under investigation for perverting the course of justice.
"Why shouldn't they have anonymity? Why should you be dragged through the streets in some medieval fashion and have your life just trashed publicly? Your reputation, hard won, is easily lost.
"And of course it affects you for the rest of your life."