Andrew Castle Believes White Poppy Supporters Have Hijacked Red Poppy
10 November 2018, 08:38 | Updated: 10 November 2018, 17:45
As white poppy sales hit a record high before Remembrance Day, Andrew Castle expressed his frank opinion on the white poppy.
In the lead up to Remembrance Sunday, many of us will wear a red poppy to honour those who fought and died in war.
Nevertheless, 2018 has seen an apparent spike in popularity for the white poppy, seen by some as an alternative to the red poppy which has been sold by the Royal British Legion since its formation in 1921.
The Peace Pledge Union, founded in 1934, has said that white poppies represent remembrance, a commitment to peace and a challenge to attempts to glamourise or celebrate war.
It also says that it sells them to commemorate those of all nationalities who have died in war, rather than only those from Britain and the Commonwealth like red poppies do.
Some 119,555 white poppies have reportedly been sold so far in 2018, beating the previous record of 110,000 sold in 2015.
However, as an apparent trend for white poppies has emerged, Andrew Castle expressed his view that the white poppy supporters have "hijacked" the red poppy.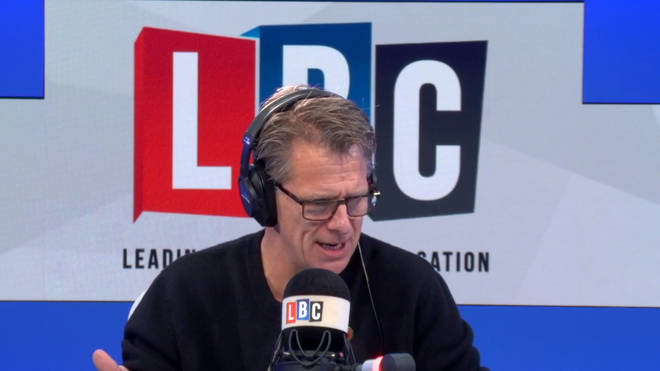 Andrew spoke to Giles Powell whose mother was Rosemary Powell MBE, a Former World War Two nurse who sold poppies for 97 years, and Symon Hill, Co-ordinator for the Peace Pledge Union.
He told his guests that he thought many people who wear the white poppy don't seem to "appreciate our country" nor those "who made the ultimate sacrifice".
"This seems to have been hijacked by the left-wing, liberal types who'll complain about everything".
He continued, "I think I speak for many when I say that I just feel like that the white poppy somehow, and the people who support it, seem to have hijacked the red poppy and all the great work the Royal British Legion have done".
Watch the interview in full below...