Jacob Rees-Mogg 'suggested Theresa May bring Queen into Brexit negotiations'
13 September 2023, 11:05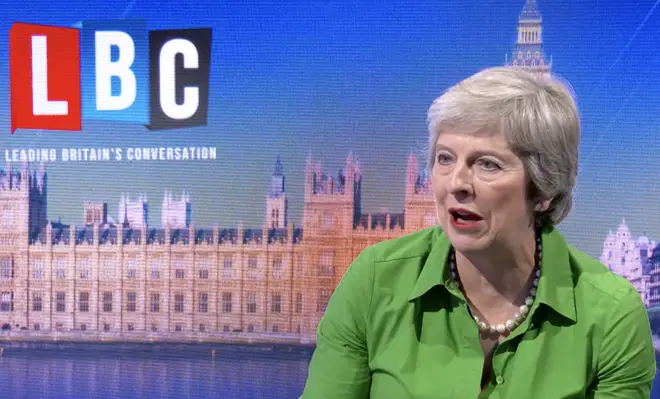 Theresa May has said Jacob Rees-Mogg suggested she should ask the Queen not to give her Brexit deal royal assent.
In an interview with Andrew Marr on LBC discussing her new book, she said Mr Rees Mogg 'took a sledgehammer' to the constitution.
She told Andrew: "The Remainers were trying to get legislation through Parliament to ensure we couldn't leave the EU without a deal.
Listen to the full interview on Tonight with Andrew Marr this evening at 6pm on Global Player
"His suggestions were… in order to stop that, I prorogue Parliament. Of course Boris Johnson later prorogued Parliament and the Supreme Court found that to be unlawful.
Read more: 'It's not the language I would use': Theresa May slams Suella Braverman over migrant 'invasion' remarks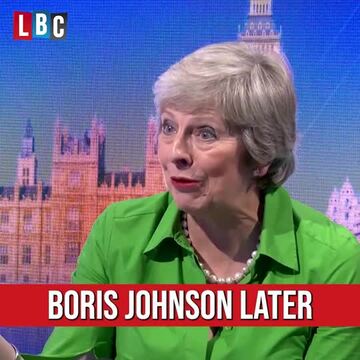 Theresa May on Jacob Rees-Mogg's 'constitutional sledgehammer'
"Or that if the act was passed I suggested to the Queen that she didn't sign it and give it Royal assent.
"I rejected both of those."
In 2018 Mr Rees-Mogg tried to oust Theresa May as PM, urging Tory Brexiteers to hand in letters of no confidence in her.
She survived two no confidence votes but was eventually was forced to resign in May 2019 after versions of her Brexit withdrawal agreement were rejected by Parliament.
She left office on July 24 that year and was succeeded by Boris Johnson.