Tonight with Andrew Marr 23/01 | Watch Again
23 January 2023, 21:31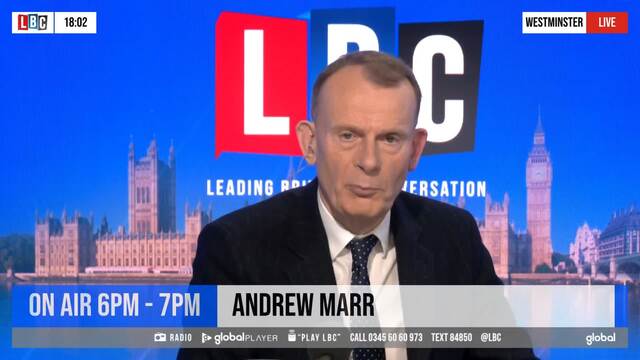 You can watch Monday's Tonight with Andrew Marr again in full here.
Andrew Marr was joined by:
Dan Neidle - Founder at Tax Policy Associates Ltd. who helped uncover Nadhim Zahawi's tax scandal
Sir Peter Riddell - Former Commissioner for Public Appointments (2016-2021), and former Director of the Institute for Government.
Lord Robert Hayward - Polling expert and Conservative peer.
Ben Kentish - LBC's Westminster Editor.
Bertie Ahern - Former Taoiseach of Ireland (1997-2008).
Gabriel Pogrund - Whitehall Editor at the Sunday Times.
Greg Dyke - Former Director-General of the BBC (2001-04).
Chris Packham - Naturalist, Nature Photographer, Television Presenter, and Author.
Dan Saladino - Food Journalist and author of 'Eating to Extinction: The World's Rarest Foods & Why We Need to Save Them'.
Watch Tonight with Andrew Marr exclusively on Global Player every Monday to Thursday from 6pm to 7pm.