Tonight with Andrew Marr | Watch Again 09/10
9 October 2023, 23:17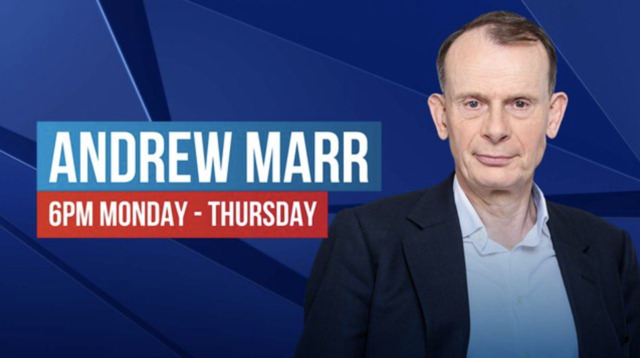 Watch Again: Tonight with Andrew Marr 9/10/23
You can watch Monday's Tonight with Andrew Marr in full here.
Andrew Marr was joined by:
John Brennan - Former CIA Director and former Counter-terrorism adviser to Barack Obama
Peter Kyle MP - Shadow Secretary of State for Science Innovation and Technology.
Mick Lynch - General Secretary of the RMT
Mariana Mazzucato - Professor of Economics and Public Value at UCL and author of 'Mission Economy: A Moonshot Guide to Changing Capitalism' - who is also advising the Labour Party on economic policy.
Clare Miller - CEO of Clarion Housing, the largest social landlord in England
Natasha Clarke - LBC's Political Editor
Steve Richards - Journalist, Author and Presenter on the Rock N Roll Politic
Patrick Maguire - Journalist and Columnist at The Time
Kate Ferguson - Political Editor of the Sun on Sunday
Watch Tonight with Andrew Marr exclusively on Global Player every Monday to Thursday from 6pm to 7pm.