Caller Calls Leave Voters 'Losers From The North' And This Is Andrew's Response
7 January 2017, 11:31 | Updated: 7 January 2017, 12:15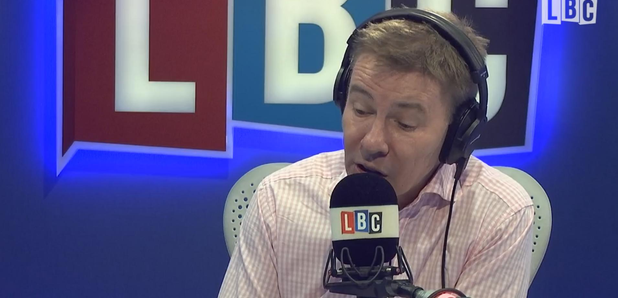 This caller phoned to tell Andrew Pierce why he thinks Nigel Farage should not be given a peerage, but goes on to call Leave voters 'losers from the north'.
Andrew Pierce was discussing the controversial idea that Nigel Farage should be given a peerage after current Ukip leader Paul Nuttal wrote to Cabinet Office Honours and Appointments committee.
Steve from Aberdeen phoned and completely disregarded the idea. He said:"I certainly don't think Nigel Farage should get a knighthood. He was the leader of a party that was almost facist, it might not actually be facist now but I think with more and more power it will turn into a fascist party."
But the conversation soon took a heated turn when Steve brandished Leave voters as 'losers'.
Steve said: "The only reason we did actually end up voting for Brexit is because a load of losers from the north of England voted for him because they can't keep up with the economic pace. Losers. It's losers who voted for Farage because they're not able to keep up with a modern economy."
Andrew hit back: "Steve you're the loser, because 17.6 million voted to leave the European Union, fewer voted to stay, so you're the loser. So why are you calling Ukip supporters losers and fascists...are you saying there are 17.6million fascists in Britain?"
Steve responded: "I am not saying they're all fascists, I'm saying they're not able to keep up with modern economy. They don't get training. They want hand outs. You look at who voted to get out of the UK [EU], it was basically people from the north."
Andrew then interjected: "Well I voted to leave and I have never lived in the north of England, and I am not looking for a hand out either, I am not looking for a handout from anybody, I've worked all my life I've never been unemployed."