Labour MP Warns His Party Is "Trying To Have It Both Ways" On Brexit
29 December 2017, 11:34
A Labour MP and prominent Leave supporter has told LBC his party is "trying to have it both ways" on Brexit.
Graham Stringer described Labour's position as "dangerous" as he called on Jeremy Corbyn to "firm up" the party's Brexit policy or "risk losing in the north west of England".
In an interview earlier this week, Mr Corbyn failed to rule out a second EU referendum if he was to become prime minister.
The Labour leader said his party was "not advocating" another vote on membership, but stopped short in ruling it out altogether.
It follows mixed signals over recent weeks on Labour's stance on leaving the EU.
Shadow home secretary Diane Abbott wrote to constituents earlier this month pledging to argue in favour of a second referendum on the final Brexit deal, something the party had previously ruled out.
Labour deputy leader Tom Watson also said nothing should be ruled out in the Brexit negotiations.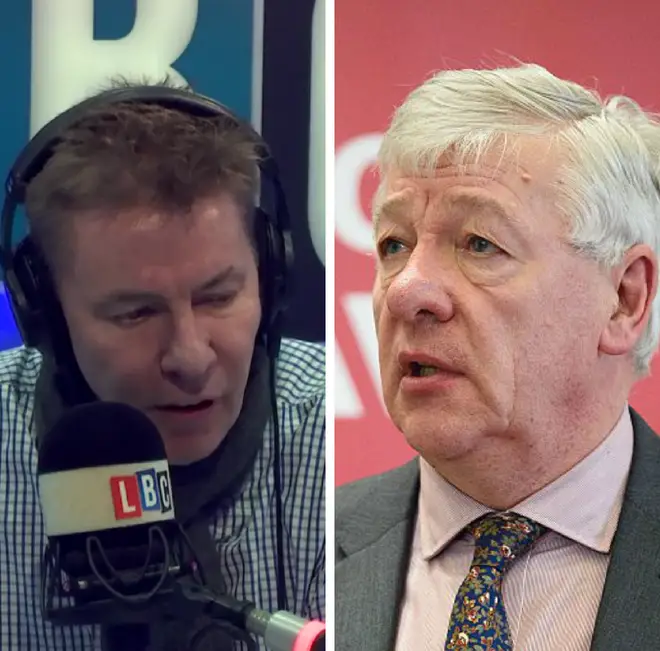 Speaking to Andrew Pierce on Friday, Mr Stringer said it was time for his party to pick a side.
The MP for Blackley and Broughton said: "I think the Labour Party is trying to have it both ways and it's a very dangerous position to be in.
"Our policy is a study in ambiguity at the moment and I think as time goes on through the debate in the House of Commons and House of Lords on leaving the EU then we have to firm up our policy.
"Or, we risk losing in the north west of England those Labour voters who voted to Leave.
"They will go the same way as the Labour voters in Kent, Lincolnshire and Essex who seemed to have left the Labour Party for some time because they believed the Labour Party was not convinced it should implement the referendum decision."