Minister For Europe Lays Into Boris Johnson After His Alternative Brexit Plan
29 September 2018, 07:57 | Updated: 29 September 2018, 16:49
Sir Alan Duncan calls Boris Johnson's 'plan for a better Brexit' a "desperate gasp" for attention.
The Minister for Europe said that the 'aura' around Boris Johnson as an electoral asset "has gone".
Speaking to Andrew Pierce on LBC, he said: "Behind his passion, is there enough responsibility?"
"Is he too reckless? I'm afraid that over the last two years since he bailed out of his own leadership attempt, I think most people have concluded he is reckless.
"When he was Foreign Secretary, there was a mixture of opinions across the world but in the end, not enough people took him seriously."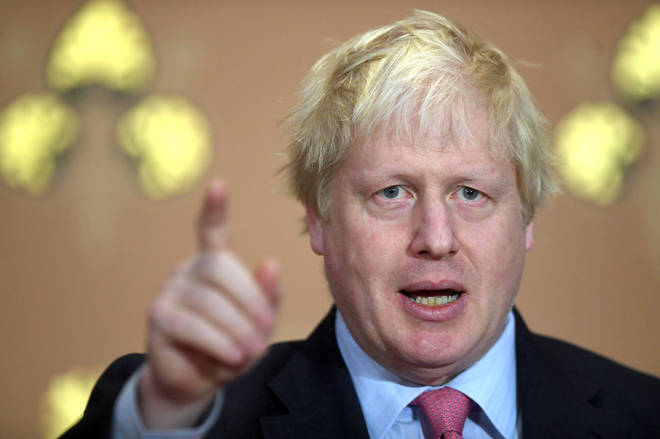 Sir Alan Duncan then described Boris Johnson's latest Telegraph column as a "desperate gasp" for attention.
"He has no solution himself, if anything, he's the cause," he said.
The former Foreign Secretary wrote a column in the Telegraph, titled 'My Plan For A Better Brexit', where he set out his alternate vision for the United Kingdom leaving the European Union.
Mr Johnson based his proposals for the UK's future relationship with the EU on Canada's current trade deal.