Mother Whose Son Nearly Died In Playground Stunt Calls For YouTube Regulation
16 September 2018, 08:03 | Updated: 16 September 2018, 12:13
The mother of an 11-year-old boy who fell unconscious as he tried to imitate a YouTube stunt calls for tougher regulation of social media.
Tyler became unconscious as he rode a roundabout spun by the back wheel of a moped in Nottinghamshire, leaving him with serious head injuries.
His mother, Dawn Hollingworth, didn't blame the other children involved for the incident, saying "we've all been 11 at some stage".
She told Beverley Turner: "We've all done pranks, we've all done silly things that maybe with hindsight shouldn't have done, and probably some older than 11-years-old.
"Could some of them have handled it differently? Yes they could, but this is where we are."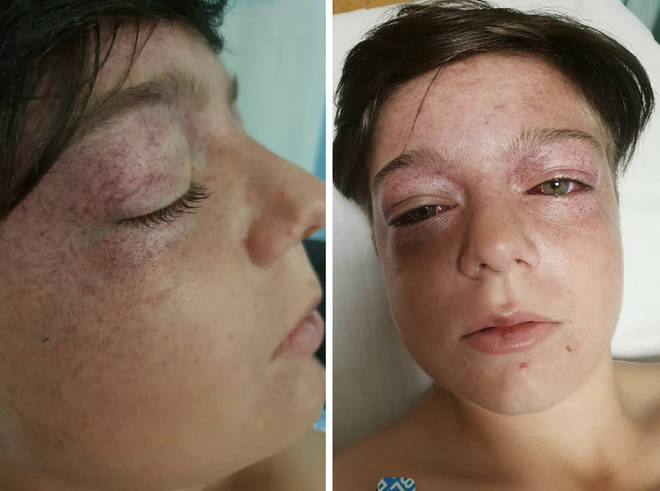 Dawn said that her son knows he made "the wrong decision" and that he could have lost his life.
"YouTube needs to take responsibility.
"I don't think people should be allowed to just upload video of anything and it not be filtered."