Stephen Pollard: At No Point Has Corbyn Indulged In Any Self Reflection
4 August 2018, 18:27 | Updated: 4 August 2018, 18:29
The editor of the Jewish Chronicle says Jeremy Corbyn is not just doing nothing, he's "actively encourages" anti-semitism in the Labour Party.
Members of the Jewish community have criticised the timing of Jeremy Corbyn's written article over the anti-semitism row within the Labour party, as it was published just hours before the beginning of the Sabbath.
The Labour leader wrote in the Guardian that he wanted to address criticisms that were aimed at his failure to deal decisively with the row within his party.
Stephen Pollard, the editor of the Jewish Chronicle, said that Mr Corbyn was "actively encouraging" anti-semitism.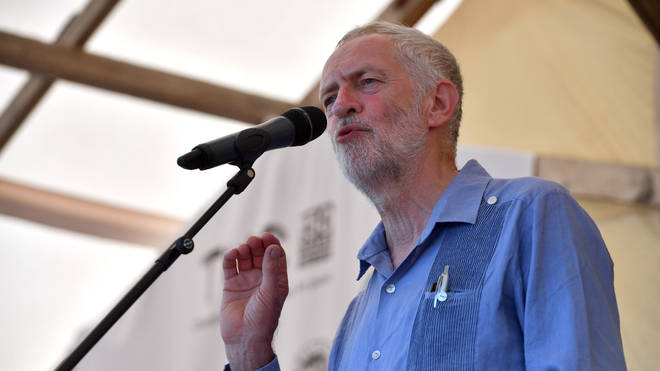 He told Beverley Turner: "He's saying a lot, but not doing anything about it.
"He doesn't just do nothing, he actively encourages anti-semitism in the Labour Party."
"At no point in his article in the Guardian - or any point - has he indulged in any self reflection.
"It's not so much he can't, it's that he won't."