Clive Bull Teases Henry Bolton Over His New Party
7 March 2018, 07:44
Clive Bull teased Henry Bolton as the former Ukip leader appeared on LBC to announce he is launching a new party.
Mr Bolton plans to start a party called One Nation, which aims to be less extreme than Ukip while still ensuring Britain leave the European Union.
He insisted that he had a big backing for the party having held conversations before deciding to launch the party.
But Clive told him: "Yes, you've got Twitter. 31 followers."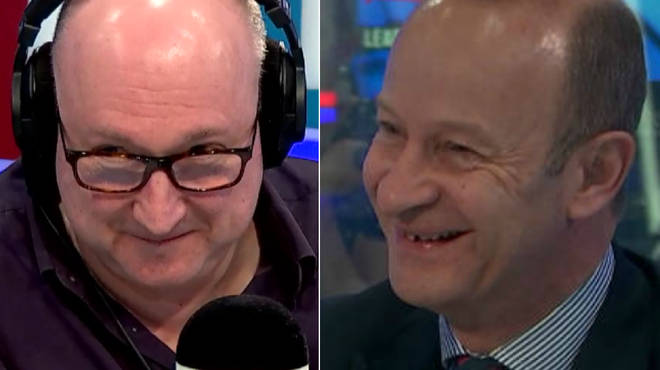 Mr Bolton insisted: "I would not have taken this step, had I not had extensive conversations with various people in politics and around the country. There is a lot of support.
"Indeed, the genesis of this came from a stream of messages asking me to do it."
Clive received a lot of messages from listeners about One Nation and they all said the same thing: "The main problem with this whole idea may be you.
"What people are saying is that it sounds like a great idea, but this guy is damaged goods because of what happened before."