Counter Terrorism Expert: UK Terror Attacks More Likely Because Of Syria
14 December 2016, 11:13 | Updated: 14 December 2016, 12:42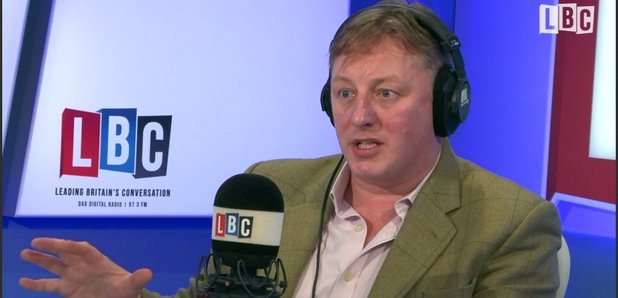 Major Chris Hunter spells out just why the brutal and bitter civil war in Syria could lead to more terror attacks in Britain.
Hunter has advised governments on how to tackle terror and his experiences as a bomb disposal expert helped inspire the hit movie The Hurt Locker.
He told Clive Bull that if ISIS are pushed out of Syria, he is absolutely certain that the terror threat to Britain will increase.
"What we saw with al-Qaeda was that they carried out some really significant attacks," said Hunter. "We captured and killed Osama bin Laden, we degraded their leadership by carrying out the drone strikes. They were no longer able to carry out significant terror attacks around the world."
Hunter then explained how as al-Qaeda lost their ability to mount huge terror attacks, they turned to a policy of "death by a thousand cuts": requesting their followers to launch small attacks - oil on a motorway, forest fires, hit and runs to cause chaos in the West.
"What we've seen with ISIS, now that they've started losing land, they've now gone to the same strategy of death by a thousand cuts.
"They're trying to attack people in the West.
"If someone becomes a suicide bomber in Syria or Iraq and they're British, it might make the national news. Page 7 or something.
"But actually if they come back to the UK and carry out a suicide attack, it's front page news."
Categories: Terrorism