Protestor Hits Back At Sir Christopher Chope's Upskirting Objection
19 June 2018, 09:36
A protester fires back at Sir Christopher Chope over his explanation why he objected to the so-called 'Upskirting Bill'.
The woman behind the "knicker bunting" protest outside the offices of Sir Christopher Chope says it's "hugely problematic" that her elected MP voted on a bill he didn't understand.
Lorna Rees hung a banner of knickers strung together with the words 'No one should be able to photo my pants unless I want them to' written onto them on the door of the MP's office.
The protester told Clive Bull: "My elected representative can't be bothered to actually learn what upskirting is when he votes on it in Parliament."
She said: "I think that's a dereliction of duty, I think it's hugely problematic."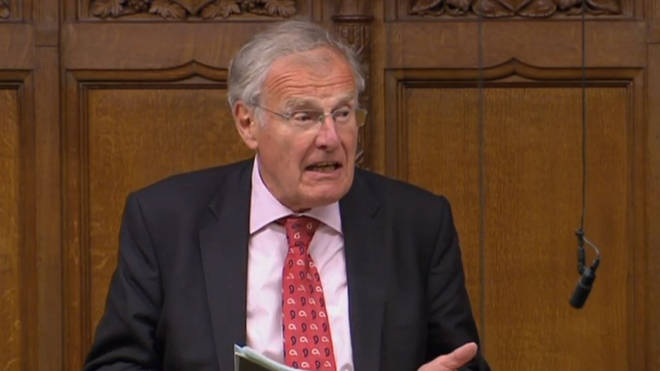 The Conservative MP said he objected the Private Members Bill, as he does to all similar bills, on principle as he disagrees with the idea of laws being passed without proper scrutiny and debate.
During an interview on Monday, he told Nick Ferrari that he wasn't familiar with upskirting before the vote took place.