Tory MP Comes Under Attack As He Tries To Defend State Of Britain's Railways
5 June 2018, 16:30 | Updated: 5 June 2018, 16:37
A Tory MP felt the wrath of Clive Bull when he attempted to defend the state of Britain's railways.
Chris Philp, Conservative MP Croydon South, came under attack when he argued "over half" of the UK's lines did not have any problems.
It's after Transport Secretary Chris Grayling defended his handling of the northern England timetable saga.
Commuters have faced thousands of cancellations and delays on Govia Thameslink Railway (GTR) and Northern rail since a new timetable was introduced two-and-a-half weeks ago.
Labour has called on Theresa May to intervene in order to end the rail crisis.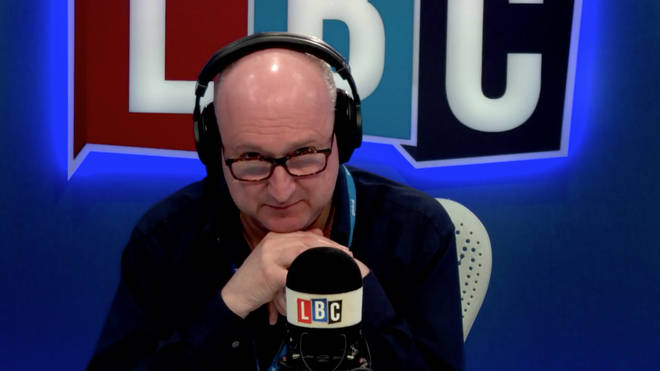 Speaking on LBC, Mr Philp admitted the problem, but insisted: "There are equally large parts of the network, probably over half the network, which doesn't have those problems.
"So you need to be a bit more precise about why GTR are failing."
Raising his arms in the air, Clive replied: "Well that's not much of a defence to say 'half of it is alright'.
"Surely we've got to do better than that!"
Watch the interview above.