Vince Cable Pays Tribute To 'Mr Action Man' Paddy Ashdown
22 December 2018, 21:10
Vince Cable led the tributes to former Liberal Democrat leader Paddy Ashdown, who died today aged 77.
Sir Vince described the death Lord Ashdown, a former Marine, as a huge loss for politics in the UK.
Speaking to Clive Bull on LBC, the Lib Dem leader said: "It is surprising. I know he had bladder cancer, but only a few months ago, he was humming with activity and energy and ideas at our party conference.
"In a way, that summed him up. He was a real Mr Action Man.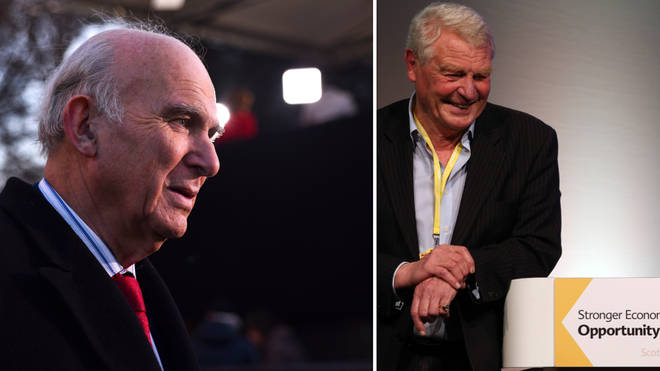 "He was always full of enthusiasm, optimism, drive and the kind of leadership he brought from the military, wanting to lead from the front, wanting to do things and he's kept that going right until his death.
"It's a sad day. It's a very sad day for his wife Jane and his family, it's sad for us as a party.
"But the country has lost a very formidable political figure."