Darren Adam's Advice Is A Must Listen For Anyone Struggling With Debt
30 November 2016, 07:45 | Updated: 30 November 2016, 08:24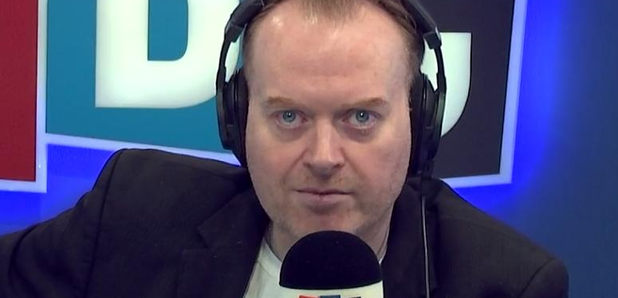 Darren Adam knows what it's like to be in debt - and the advice he gives this listener will be vital to anyone who is struggling with repayments.
One LBC listener emailed Darren to explain his predicament. He took a credit card and has racked up the maximum amount of debt, but he cannot pay it off. He says he feels suicidal by the position he is in.
Darren says he knows that exact feeling - the unopened brown envelopes arriving daily, the numerous missed calls from creditors - and he explains exactly what the listener needs to do next.
This is brilliant advice for anyone who is struggling with debt.
Speaking on his LBC show, Darren said: "You are not alone on this and there are lots of places you can go to get real practical help.
"The first thing that you have to do is to make some kind of arrangement with the people to whom you owe the money. Because if you do that, they will immediately start backing off, they will immediately start to revise what they expect from you.
"Your life will simply become a lot easier. I promise you that if you do that, they will be understanding. The last thing they want is for their customers to be put in a position where they feel the only option is to take their own life.
"I could pick a lot of people to mention at this point, but there was one organisation that was very helpful with me. They offer free debt advice and free debt planning on credit cards. This is not an endorsement of them over any other agency, it just happens to be one that I used. They are called PayPlan.
"They have a range of practical options that will make your life seem brighter than it does right now.
"If you take a few minutes to do this, you will feel so relieved, you will feel a huge weight lifted off your shoulders."
What To Do If You Are In Debt
Here are some useful websites who offer advice on dealing with debt.
Consumer Credit Councilling Service
A charity helping you manage debt

National Debt Line
Free and confidential help if you're in debt
PayPlan
Free debt planning advice
Samaritans - call 116 123
Help if you are feeling suicidal over your debt