Caller Tells Ian Payne: "I Will Lose Everything" In A No Deal Brexit
17 August 2018, 18:10
A UK citizen living in Vienna tells Ian he'll lose "everything" if the UK leaves the European Union without a trade deal.
With Foreign Secretary Jeremy Hunt saying a no deal Brexit could be a "mistake," and the Mayor of London Sadiq Khan warning that London "should prepare for a no deal," Ian Payne questioned whether such a scenario is now looking more likely.
Anders, a UK citizen living in Vienna, called LBC to tell Ian exactly what would happen to him if a no deal Brexit was to become a reality: "I live in the European Union as a UK citizen and I will lose everything.
"There is no legal right for me to remain in the event of a No-Deal. My entire legal rights are predicated upon my EU citizenship.
"A vote for a No-Deal is a vote is a vote for all British people to lose those rights automatically."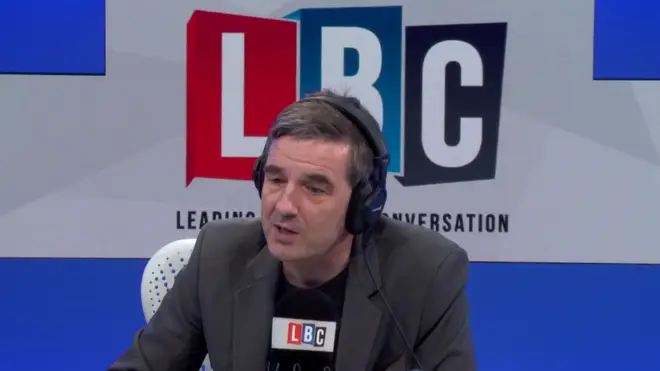 When Ian asked Anders whether he thought a no deal was a realistic prospect, Anders replied: "I believe this is likely for over three months now. On the one hand, you have the maniacs who claim... everything is going to be ok.
"On the other side, you have the Remainers who believe that somehow you will get a second referendum and somehow you will remain in the European Union.
"The softest landing is [staying] in the European economic area."