Natural History Museum Crash Was Deliberate, Eyewitness Tells LBC
7 October 2017, 16:57 | Updated: 7 October 2017, 17:21
A car deliberately drove into pedestrians outside the Natural History Museum, an eyewitness told LBC.
Several people have been injured and a man has been arrested after a car ploughed into pedestrians in one of London's busiest tourist areas.
The man was held after an incident near the Natural History Museum (NHM) in South Kensington on Saturday afternoon.
Video footage posted on Twitter showed a man being restrained on the ground in the middle of Exhibition Road in front of what is believed to be a Toyota Prius minicab that had collided with a silver Vauxhall saloon.
Pictures and footage from the scene showed street damage and a massive police presence in the capital's museum district, home to the NHM, the Science Museum and the Victoria and Albert Museum.
The area is a magnet for tourists, including lots of families with young children.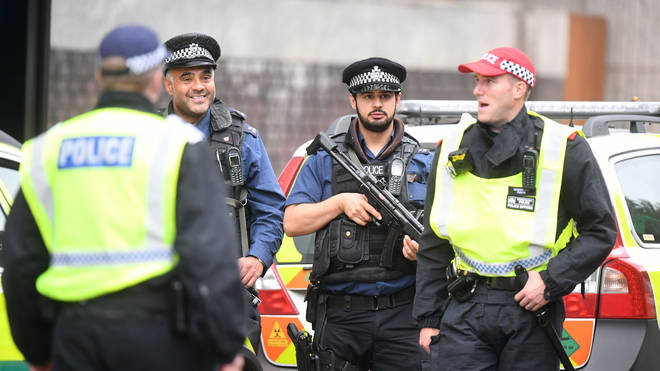 Dean was 20 yards away from where the car mounted the curb. He said: "If it's not deliberate I don't understand how it kept on going.
"I ran with several hundred others back up the road to the Science Museum.
"I saw it hit one person, that's what I saw out the side of my eye and then started running.
"The rest I don't remember, I was with my daughter in a pram.
"It hit the boulders outside the Natural History Museum but then sort of veered back out towards people. So unless the person lost control I don't see how it could be anything other than deliberate."
Watch the whole interview above.