Gerard Batten "Not Leadership Material" Says Former Ukip Spokesperson
2 December 2018, 17:12
Steven Woolfe said that Ukip's leader is not the right person for the job, amid concerns that a Ukip-organised pro-Brexit march would undermine the campaign to leave the EU.
The independent MEP and former Ukip spokesperson, told Ian Payne that the party needs a leader who is "bright" and has a "vision of excitement and energy".
But Mr Woolfe didn't think those qualities applied to the current party leader Gerard Batten.
"If you're just going to campaign on one issue, then it isn't a political party. It's a pressure group," he said.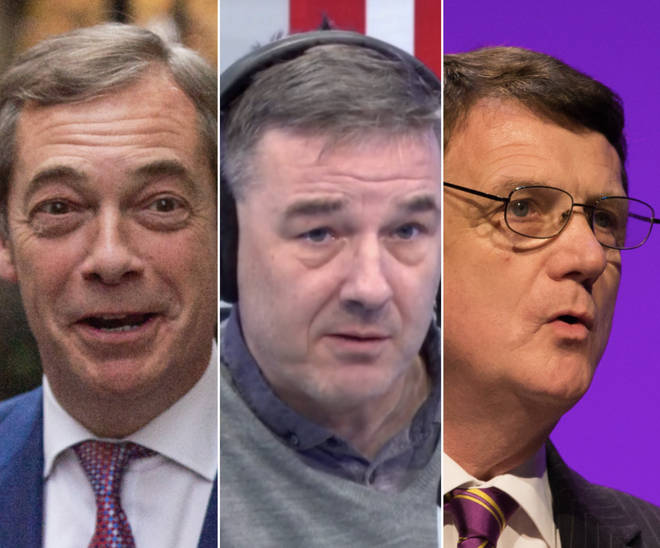 Mr Woolfe also echoed concerns from the former Ukip leader Nigel Farage, who expressed concerns on his LBC show that a pro-Brexit march organised under the Ukip name with Tommy Robinson, would undermine the reason for Brexit.
Mr Farage said: "I do not want Gerard Batten and Tommy Robinson being seen to lead something that is violent, nasty, unpleasant and will be used for the next decade to say 'this is what Brexit represents'".