Nigel Farage's Passionate Message To Ukip NEC To Save Brexit
2 December 2018, 11:40 | Updated: 2 December 2018, 14:05
Nigel Farage delivers a passionate message to his party's national executive committee.
The former Ukip leader made no doubt that the current leader should go as he fears a pro-Brexit march in his party's name could backfire on his Brexit campaign.
"That march takes place 48 hours before the most important vote in our lifetime on an issue that was decided in the greatest democratic exercise in the history of this nation," Nigel Farage said.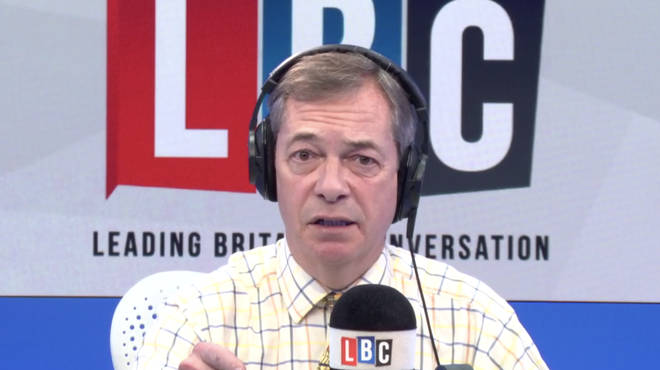 "I do not want Gerard Batten and Tommy Robinson being seen to lead something that is violent, nasty and unpleasant and will be used for the next decade to say that 'this is what Brexit represents'.
"And that is why I have said to the Ukip NEC I think by passing a motion of no-confidence in Gerard Batten today, not only do they save Ukip they might just save Brexit too."