Harry Potter Actor Chris Rankin Pays Tribute To "Incredible" Robert Hardy
3 August 2017, 18:58 | Updated: 3 August 2017, 18:59
Harry Potter actor Chris Rankin has paid tribute to co-star Robert Hardy who has died at the age of 91.
Mr Hardy's death was announced by his family on Thursday.
He was one of the country's most prolific character actors who was twice nominated for a BAFTA.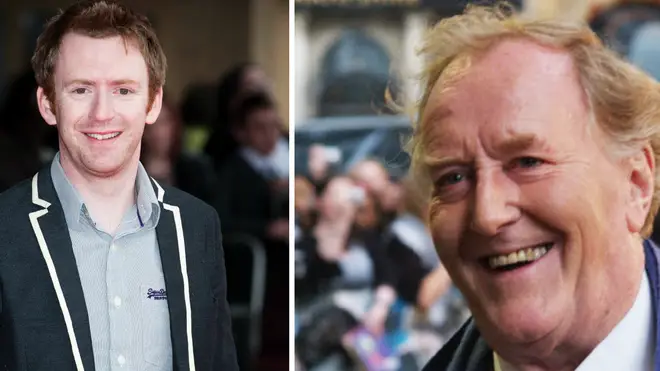 Read more: Harry Potter actor Robert Hardy dies aged 91
His credits included All Creatures Great And Small and more recently he played Minister for Magic Cornelius Fudge in the Harry Potter series.
Mr Rankin, who played Percy Weasley in the series, joined Ian Payne on LBC to pay a tribute to his "incredible" co-star.
"He will be remembered as an incredibly kind man and a lovely, lovely person to sit and talk to," he told the LBC presenter.
"He should be remembered for his incredible talent, incredible diversity as an actor on stage and on screen."
He added: "What a lovely, lovely man."
Watch the full tribute in the video at the top of this page.