Katie Hopkins Meets Those Trapped In The Jungle
11 September 2016, 10:34 | Updated: 12 September 2016, 16:41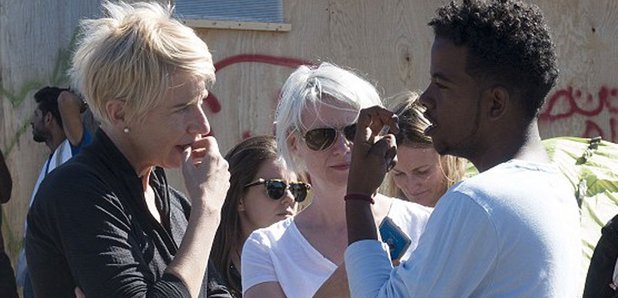 Katie met Tao, one of the unaccompanied child migrants that have attracted much attention - but still remain trapped in the dangerous encampment.
He told her that he tells his family back home that he is ok, but breaks down as he talks about the future.
Later Katie met Allam, a mother who fights to create a safe place for her child in the camp, but complains of men who try and come into her cabin.
Earlier Katie had ended up embroiled in a battle between migrants and French police, and was tear gassed as officers fought to keep migrants away from traffic.
"The Jungle" camp for refugees and migrants in Calais has become a focal point for the debate around immigration to the UK from Europe.
This week it was announced that the UK would build a new 4m high, 2km wall to contain people in the camp in north France.
Katie has been a strong critic of how migrants trying to get to the UK have been dealt with, saying most of the people who want to cross the Channel to British shores do not deserve to stay here.