Labour MP calls for a Government of 'deal makers' not 'deal breakers' to navigate Britain post-Brexit
31 May 2023, 19:35 | Updated: 31 May 2023, 19:36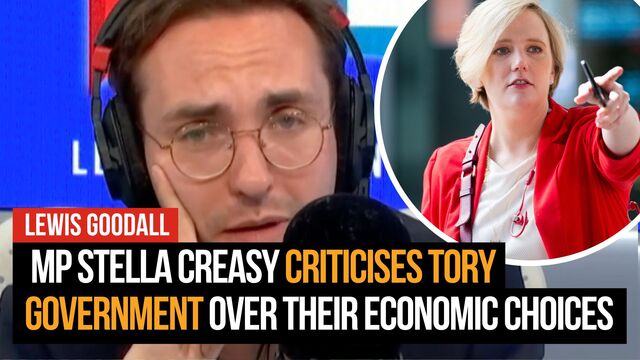 MP Stella Creasy criticises Tory government over economic choices
Stella Creasy urges the Government to stop dithering over whether France is a "friend or foe" and progress with securing a policy to ensure businesses can trade abroad.
Opening their discussion regarding the Conservative's post-Brexit economic choices, Stella Creasy told Lewis Goodall: "Let's talk about what direct access to single market looks like".
The Labour MP reiterated: "What businesses want is the predictability of knowing what the rules are going to be, so we can get on and trade".
She urged the Government to "stop telling people that some kind of trade deal with South Korea worth a million quid over 5 years is going to make up for the billions of pounds the government is losing by all the friction and red tape their now facing as a result of Brexit".
Lewis Goodall replied by stating: "Fundamentally isn't what your saying and Starmer's articulating just another form of cakeism, it's exactly what characterised the Brexit years."
Read More: Boris Johnson hands over unredacted WhatsApp messages and notebooks to Cabinet Office for Covid inquiry
Listen and subscribe to Unprecedented: Inside Downing Street on Global Player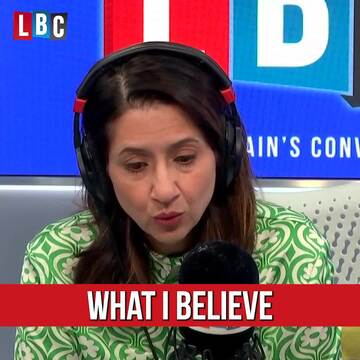 Sangita Myska says it's 'no surprise' that civil servants are threatening strike action
Read More: Sangita Myska isn't 'surprised' by threat of civil servant strike action, given 'unworkable' and 'unlawful' policies
Ms. Creasy replied, saying: "What I can see now is the need to be clear with Europe about what we want to achieve.
"They've had governments and Prime Ministers that have talked about whether the French is friend or foe, and actually they want to get on with doing business and so do we".
The Labour MP called for a government that is "full of deal makers not deal breakers".
She progressed by suggesting policies that the government could enact which would ease international trading for business, such as the "Pan-Euro-Mediterranean Convention".
Their conversation arose as Sir Keir Starmer, who once campaigned to reverse the result of 2016's Brexit referendum, accused the Conservatives of failing to make the most of Britain's newfound freedoms.
He also doubled down on his view that the U.K.'s future "is outside the EU."