Lucy Beresford Clashes With Sociologist About Cheating In Relationships
10 February 2017, 14:22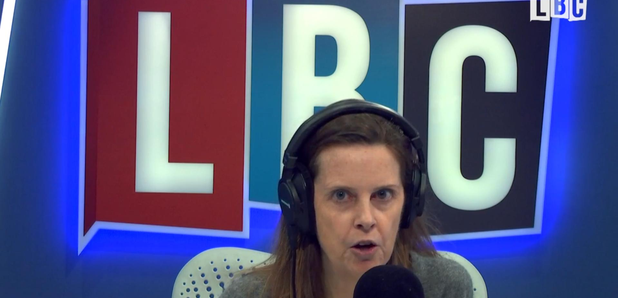 Lucy Beresford had a debate with a sociologist about cheating - and the pair had extremely different views on the topic.
The LBC Presenter, who hosts a Sex and Relationships show on Saturday evenings, spoke with sociologist Professor Eric Anderson about his take on cheating in relationships.
The pair clashed on the topic and a fiery debate ensued.
Professor Anderson said: "Most of all cheating is not a sign of something wrong in a relationship but instead it's a sign that people are horny.
Lucy asked: "Well they're certainly horny, but can't they also be horny and faithful? Because if I am 'pathologising', which obviously I am going to have to slightly refute.
"What I am hoping is you can be in a relationship and you can be faithful, and if you're not minded to remain faithful, you have an option, which is to walk away from that relationship. You can end the relationship. You don't have to cheat."
The sociologist disagreed.