'These are the consequences': Travel Editor says Brexit is to blame for massive queues at Dover
1 April 2023, 15:00
Brexit is to blame for coach delays says travel editor Simon Calder
When we voted to leave the EU we signed up to such queues and delays at the border, says The Independent's Simon Calder.
Delays at French border control and bad weather have led to long queues at the Port of Dover for as long as 13 hours.
The Independent's Travel Editor Simon Calder told Matt Frei that Brexit "was never ever built with the idea that anybody would be wanting to have a serious hard border from the European Union there, but that was what with a democratic vote in 2016 we asked for".
"The government has negotiated for us to be come third country citizens, which effectively means that yes, we are obliged to have our passports checked and stamped. That never used to happen...we signed up for that - and I tell you what Matt - it's going to get an awful lot worse", he continued.
READ MORE: Stranded passengers at Dover angry as they're fed with crisps in hours-long delays and children sleep in service station
The Travel Editor explained that the UK "also signed up to be subject to the 'Entry/Exit Scheme' which requires all of those 50 school kids on that bus to be fingerprinted and have facial biometrics taken as well".
"Wow", Matt exclaimed.
"Ultimately this is down to Brexit. We made our choice, and these are the consequences", Mr Calder said.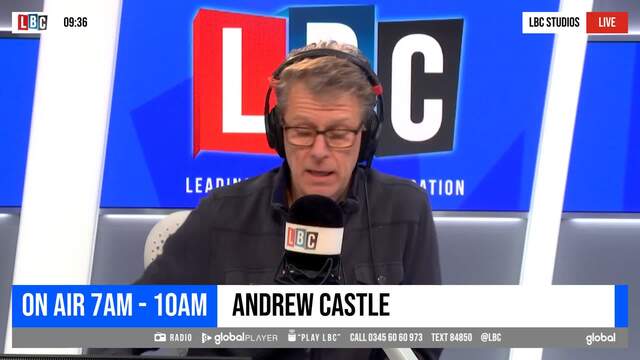 Environmental campaigner stuck in Dover for 13 hours