Exclusive: Tories Cull Grenfell Tower Council
2 December 2017, 12:34 | Updated: 2 December 2017, 12:46
17 Conservative councillors will not be standing for re-election in the Royal Borough of Kensington and Chelsea, including the former council leader and his deputy, LBC can exclusively reveal.
Nearly half of the Tory councillors in Kensington and Chelsea are reportedly NOT standing for re-election next May.
LBC has seen a list of 17 names who have either been de-selected, or are stepping away from the Council - nearly six months on from the Grenfell Tower Fire.
17 Tory councillors working in the borough of Kensington and Chelsea, the council responsible for Grenfell Tower, have either been deselected from their party or have chosen to walk away and resign from their position, ahead of the local elections that'll be held in May next year.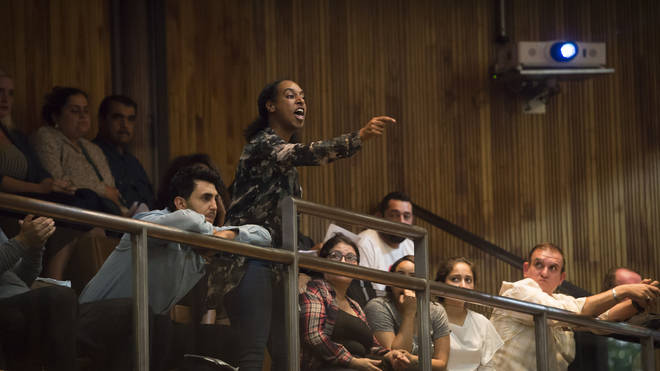 The list includes former council leader Nick Paget-Brown and his deputy Rock Feilding-Mellon, who were roundly criticised in the weeks following the Grenfell fire for the council's response and support of survivors.
When Paget-Brown stepped down in June he said he accepted a "share of responsibility" for the "perceived failings" and it has already been reported that he wouldn't go up for the ballot box again, saying his continuation as a councillor would be a distraction, and a new team needs to take charge.
LBC has reached out to the local party, and many of the names on this list for comment. The only response we've had so far is a clarification that one councillor had been not been de-selected - but had chosen instead not to re-run.
Watch the clip at the top of this page.