The Woman Who Became A British Citizen In Just 7 Days
21 April 2018, 12:04
"You feel as if you're no-one" says Glenda Ceasar, who is one of the first Windrush immigrants to formally be given the right to stay.
Theresa May has promised compensation for members of the Windrush generation who have been treated "unfairly" by the Home Office.
The Prime Minister said that the government will do "whatever it takes" to "resolve the anxieties" some of the Windrush generation have suffered.
She said: "These people are British, they are part of us, they helped to build Britain and we are all the stronger for their contributions."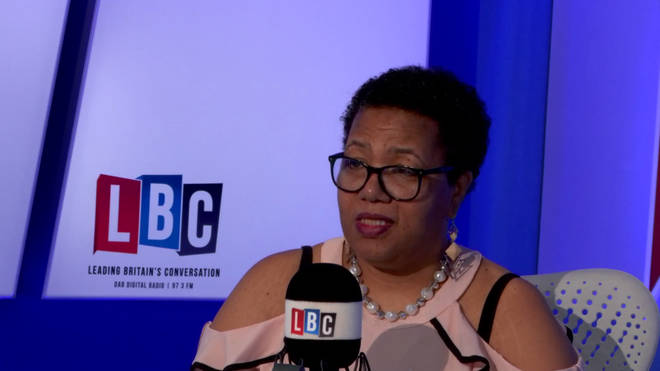 Glenda Ceasar came to the UK when she was six months old but has only now officially become a UK citizen.
She was rejected for a passport after her mother passed away, because she could not prove she was British.
"It was horrible" she said.
"Nothing's going to take away the hurt and the way that I felt.
"You know they can't compensate for their arguments I had to go through, and what my children had to go through as well.
"And I sometimes I still want to cry thinking about it."
"Coming from an administrators position, you create systems.
"You have to keep an eye on your systems.
"So someone didn't do something or someone didn't over see it properly.