Nigel Farage Clashes With Alastair Campbell Over New Brexit Referendum
18 November 2018, 13:46
Leading Remain campaigner Alastair Campbell told Nigel Farage that Theresa May "let the cat out the bag" when she admitted 'no Brexit' was a possibility.
Speaking in the House of Commons, the Prime Minister said: "We can chose to leave with no deal, we can risk no Brexit at all, or we can choose to unite and support the best deal that can be negotiated".
Leading Brexiteer Nigel Farage called the suggestion of a 'no Brexit' "disgraceful" and said he hopes any vote asks the question 'do you want to be an independent country?'
But Alastair Campbell disagreed, as he believes the UK is already independent.
"I can say yes to that, we are an independent country," he said.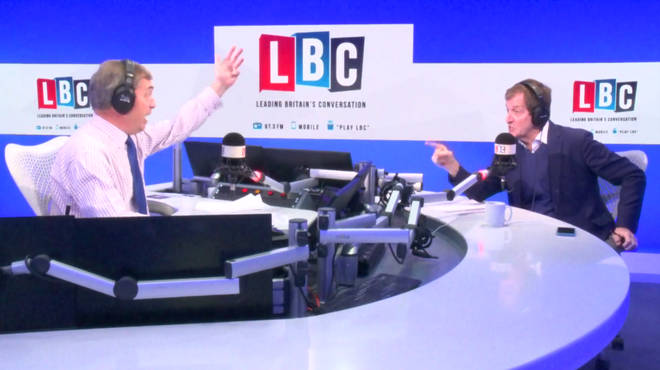 "You said this deal is worse than staying in," Alastair told Nigel.
"If that is the choice, would you stay in?"
Nigel replied: "No, but I want to get rid of this deal."