Brexiteer Tells Nigel Farage: I'd Now Vote Remain Because Of "Your Mess"
28 November 2017, 20:06
This is the moment a Brexit voter told Nigel Farage he'd now vote Remain because "of the mess you've caused".
David in Croydon launched the attack on the Ukip MEP after it was reported Britain and the EU had come to an agreement on the so-called divorce bill.
The Telegraph reports the final figure will be between €45bn and €55bn.
The news left Nigel furious as he slammed the government for "selling out" and bowing to the demands of Brussels.
But, Brexit voter David called LBC to blame Nigel for the revelation.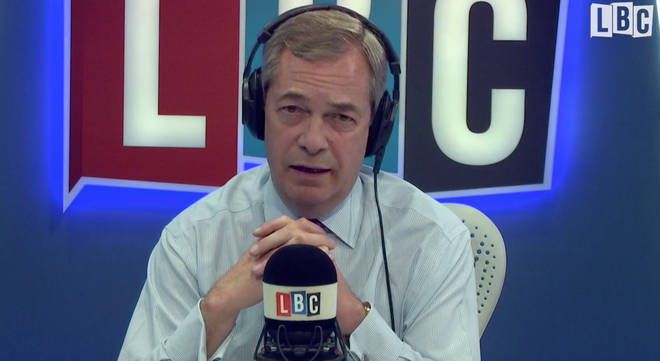 - Deal-In-Principle Agreed On Brexit Divorce Bill, Journalist Tells LBC
"I think you've caused all this mess," the caller said.
"I voted Brexit, but now I realise the implications and I've spoken to a lot of people like me who voted Brexit, would vote Remain now knowing what this has caused.
"At the end of the day you've got ourselves into a complete mess.
"You made it sound like it would just be something we could just exit from and there wouldn't be any problems or if there were we could just walk away."
"We can!" Nigel hit back.
"We're not hostage we shouldn't be paying a ransom fee, we can if we wish just walk away."
Watch the clash in full above.