LBC Listener Tells Nigel Farage His Rhetoric Inspires The Far-Right
4 November 2018, 13:50 | Updated: 4 November 2018, 17:41
An LBC listener tells Nigel Farage that his and Donald Trump's rhetoric has given confidence to far-right groups.
A caller told Nigel Farage that the decisions he makes can inspire far-right groups to re-emerge.
Victoria, who says she is a supporter of Farage, said: "You know, and [Trump] knows, that your rhetoric can and the decisions you make can inspire the far-right to feel the confidence to re-emerge from where they were put.
"Well Victoria, as far as mine and Ukip's role in this is concerned, let me be clear. Not only were we the only political party in Britain who would not admit former BNP members into our organisation in any capacity at all, but if I hadn't have been around, I think Nick Griffin and the BNP could have become a big force in British politics," he replied.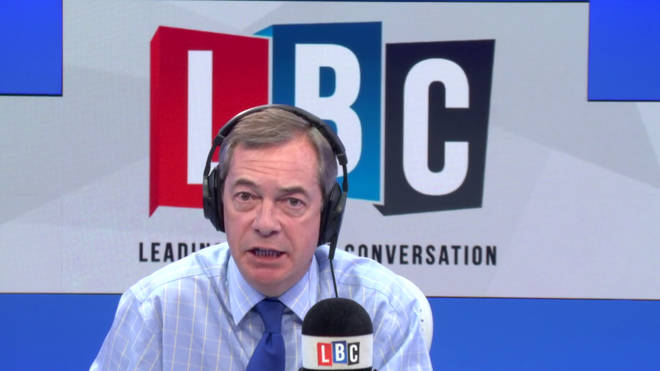 Asked whether she thought Donald Trump ought to condemn outright more clearly far-right movements, she said: "Of course he should."
"The only point I'm ringing up with is that there's an emergence of the far-right that needs to be put back in its place," she said.