Caller Asks Farage What He Thinks Are The Practical Downsides Of Brexit
30 March 2017, 21:33 | Updated: 30 March 2017, 21:48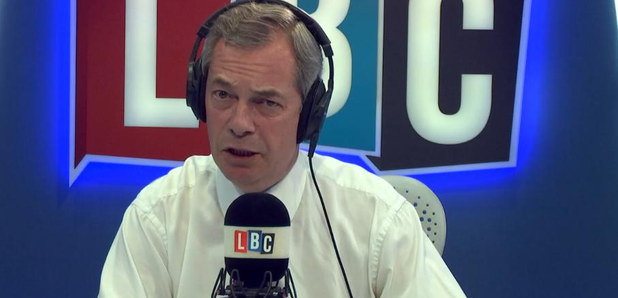 Tony asked Mr Farage what he thinks are the negatives about leaving the EU and he wasn't happy with the answer.
Nigel Farage clashed with a caller when he was asked his opinion on identifying the practical downsides of leaving the European Union.
Dodging the question, Farage admitted that he couldn't promise that everything was going to be on hundred times better post Brexit.
He said: "I can't promise you, Tony, that in the future,everything in Britain will be one hundred times better because of Brexit. But what I can promise you is that we will be in charge and we will make those decisions."