Corbyn Fan Calls Nigel Farage A "First-Class Idiot" Then Hangs Up
26 September 2018, 19:55
This angry man phoned LBC to defend Jeremy Corbyn… but he ended up ranting about Brexit, branded Nigel Farage a "first-class idiot" and then abruptly ended the call.
Paul from Paisley wasn't happy with the LBC presenter's criticism of the Labour leader and his speech - which Nigel said was "lacklustre".
"I don't think you actually believe all that, you just like the sound of your own voice," the caller fumed.
"Well I wouldn't be on radio otherwise Paul would I?" Nigel quipped.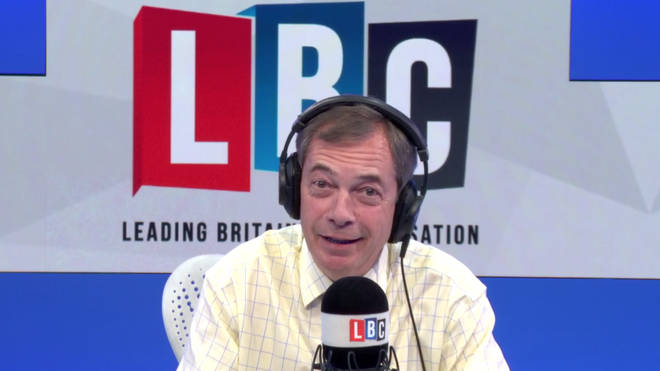 And as the comical row rumbled on, Paul turned his attention to Brexit.
"You think people agree with you," the raging caller continued.
"You're an idiot, you're a first-class idiot."
But Nigel was ready to hold his own, hitting back: "If this is the level of debate coming from Paisley tonight we're in for a thrill - in fact I may stay on for a further hour and keep this going."
Eventually Paul had enough: "I'm going to cut you off now".