Caller Tells Nigel Farage He Has One Question That NO Brexiteer Can Answer
3 September 2017, 11:02
This caller told Nigel Farage he has one question that no Brexiteer can answer - so how did Nigel respond?
Chris in Richmond asked the LBC presenter that trade deals are only a fraction of the work for a Brexit deal.
He said: "Most Brexiteers including yourself are deluding themselves if they think we can leave the European Union in 18 months' time on WTO trade rules. It's not just about goods and services. It's about regulatory issues.
"If we leave the EU on WTO rules, we are stuffed."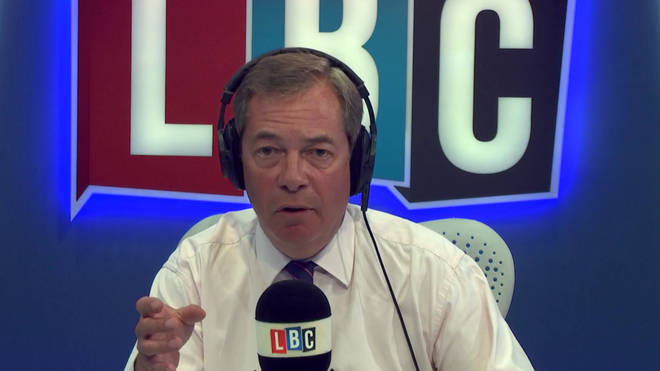 He then listed a number of EU regulatory bodies for which Britain relies on the EU, including aircraft maintenance.
But Nigel asked him: "Let me ask you, how does the rest of the world manage that isn't in the European Union? How do over 200 countries survive, make their own rules without being governed from Brussels."
Chris then asked: "Who is going to regulate these things? No Brexiteer can answer, you can't answer: who is going to regulate which medicines come into this country? If we don't even have an immigration policy, how are our borders going to work?"
So can Nigel Farage answer this question that Brexiteers can't answer? Watch the video at the top of the page to find out.