Farage Slams "Disgraceful" Treatment Of MP Who Spoke Out Against Grooming Gangs
25 July 2018, 20:32
Nigel Farage has described the treatment of a Rotherham MP who received death threats after speaking out against grooming gangs as "disgraceful".
It's reported Sarah Champion has received increased security from counter terrorism police after she said the UK had a problem with "British Pakistani men raping and exploiting white girls".
She was referring to scandals during which mostly white girls were groomed by gangs of mostly Asian men.
The Labour MP later apologised for her "extremely poor choice of words" and stepped down from her role in the shadow cabinet.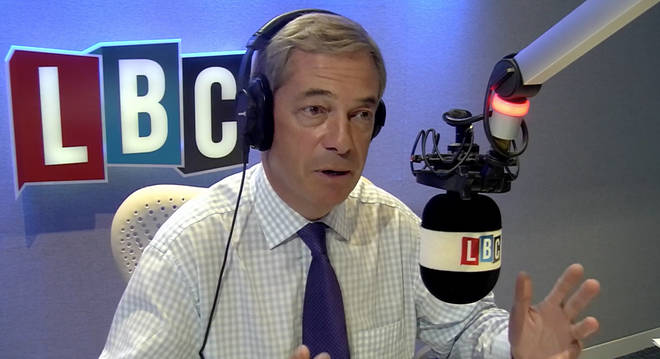 Speaking on LBC, Nigel said: "Sarah champion was not, absolutely not trying to say that all British Pakistani men are rapists, but she was pointing out that there is a problem."
He continued: "If our elected Members of Parliament cannot tell the truth, whether other people like it being said or not, if they can't tell the truth we have got a very real problem.
I'm not a Labour Party supporter, I'm not particularly politically a Sarah Champion supporter but I do think she had terrific courage in calling this and I think what's happened to her right now is disgraceful."