Fuming Scot Hangs Up On Nigel Farage After Huge Rant About Independence
15 May 2018, 20:28 | Updated: 15 May 2018, 20:31
This caller slammed down the phone after ranting about why Scots want independence, but that didn't stop Nigel Farage retaliating with an epic response.
An angry Clive from Fife hung up after claiming Scotland wanted to be rid of the "little Englander mentality".
It's after the Scottish Parliament refused to accept the UK government's EU Withdrawal Bill.
The unprecedented move could spark a constitutional crisis, as Westminster may have to push the law through without Holyrood's consent.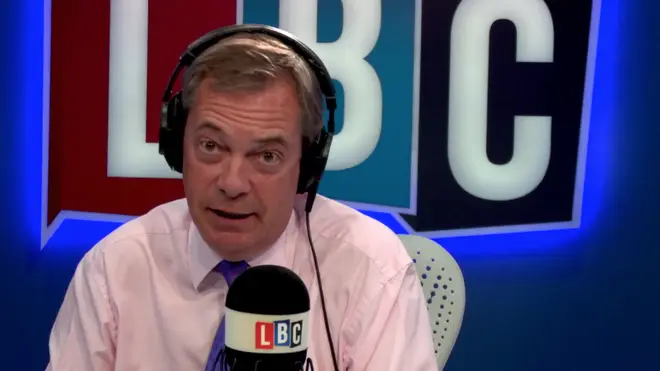 "Typically the English think they're better than the Scots," Clive told Nigel as he call to LBC began.
"Your last caller typifies the little Englander mentality that just shows why Scotland wants rid of England.
"We support the whole of the UK with our oil revenues, exports - you can't deny it, check the figures."
Moments before hanging up, Clive finished: "As soon as Scotland is free from people like you and your last caller, the better - you people disgust me!"
But Nigel was not going to let such remarks go lightly, and his response was huge.
Watch it in full above.